Vital Acupuncture Wellness Center

408-507-4281

Info@VitalAcupuncture.com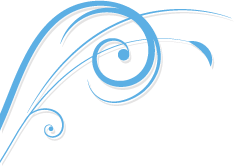 Chronic shoulder & back pain, Hot flash, Stress, Depression, Fatigue:

Dr.Lau has been an incredible healing presence in my life. I first went to her for treatment of pain in my right shoulder. I had been suffering from pain for over 20 years. I had gotten to the point where I believed I would have to live with this pain for the rest of my life. I had tried all types of treatment. Doctors, chiropractors, massage. I was so discouraged with conventional Western Medicine and pills, pills, pills and was looking for a healthier, more natural alternative. Within less than 2 weeks of my first treatment I was no longer experiencing the constant pain I had been living with and have been pain free in that shoulder ever since. I have also been seeing Javis for other health issues and have noticed a marked improvement. I highly recommend this gifted, amazing woman to anyone.

Peggi H., Palo Alto, CA

High blood pressure

I have been a patient of Dr. Javis Lau since 6/3/2013. I first discovered Dr. Javis by looking through the phone book. I was determined to find a location near my home and someone who really was going to make a difference. The reason why I was looking for an acupuncturist is because I was discouraged with western medicine and taking medication for high blood pressure. My physician's cure was to take the medication for the rest of my life, not solve the underlying problem of what was causing me to have high blood pressure. The medication I was taking was only causing more adverse side effects which were not allowing me to live a quality of life. This type of treatment was not the answer for me and I was not satisfied. I turned to acupuncture since I tried chiropractic, western medicine, and some type of holistic treatment which did not change anything but was expensive. My first appointment with Dr. Javis was within the week after I contacted her. Her colleague, Dr. Elizabeth Coe, who shares an office with Dr. Javis recommended me to Dr. Javis. This was a good recommendation for me. Dr. Javis is very kind and caring. She even calls me over concerns she has with my health and overall well-being. After Dr. Javis' initial assessment and treatment she worked with my body through acupuncture, herbs, diet and supplements reducing my blood pressure within normal range. I am no longer taking blood pressure medication and feel much better. Dr. Javis is now treating me for some other health/physical issues in addition to the set backs of occasional aches and pains which occur through day to day activities. Her philosophy of treatment and the quality of care she gives to her patients is amazing.

Joseph D., San Jose, CA

Severe vertigo

I am a sixty-year-old female who suffered from mild to severe vertigo for almost three years until I began acupuncture with Javis Lau. My episodes happened at night waking me from a deep sleep with the room spinning wildly out of control followed by a headache and nausea for the next twenty-four to forty-eight hours. These episodes initially occurred about once a month, however, as time went on they increased to two or three times a week. One episode landed me in the emergency room for twelve hours on Christmas day of 2010 -- dehydrated and unable to stand or walk. The help I received from a number of appointments with my primary physician, ear specialist and neurologist was to use the Epley Maneuver for relief of my symptoms. I did that for several months in addition to sleeping somewhat upright in a recliner for over a year. My episodes did decrease in severity but they were still a very big and upsetting part of my life. I felt like going to bed at night was being forced into a torture chamber with the dread of another vertigo episode. Javis Lau was referred to me by the Kaiser referral service and my first appointment was on February 1, 2013. I had never had acupuncture before but was more than willing to give it a try -- and IT WORKED! It is now the end of March of 2013 and I've not had an episode of vertigo in six weeks. Life is so much better. I no longer dread the nights and have gone back to sleeping in my bed. Javis Lau is wonderful. Very focused, professional, kind and competent. I could not be happier!

Vicki. B., Santa Clara, CA

Allergy, Growth development delay, Fragile X Syndrome

I went to see Dr. Javis two years ago. First myself, then our son. Dr. Javis is extremely caring and thoughtful. She spends time listen to us before giving treatments. She did not waste time and always went extra miles to make sure we are ok. Her follow-up emails and calls are always comforting. My son did not like eggs no matter how we prepared them before we went to see her. She treated him with egg mix, since then my son has been eating eggs. It is a greatest gift from her to our son. I am forever thankful to have Dr. Javis beside us while we rise up our children. Her knowledge and insight have been so helpful to us. I will recommend her to anyone that needs help. Her needles are good too…

Carol.W, CA

Anxiety attack, Dizziness, Physical and emotion weakness

I saw Dr. Lau when I was coming down with physical and emotional weakness. After seeing her, she prescribed 3 days doses of herbal medicine. She also gave me a needle treatment. After the first day of taking herbal medication, I woke up with no dizziness. Before, I woke up with dizziness and I had some part of my inner spirit swaying inside the body. I also slept long hours after the medication/treatment. When I went back to see her after 3 days, I was feeling much stronger and did not have any more dizziness. Dr. Lau is a very compassionate doctor who wants to heal the patient. She gives you not just the physical treatment but all her attention for your ailment.

Y. Shima, Cupertino, CA

Infertility

Javis has been helping improve my overall health for optimizing fertility. She is nurturing and gives her patients her undivided attention and care. What I

like about her is her responsiveness and flexibility. She welcomes all questions and communicates thru email, which shows that she is thinking of how to treat us even when we're not in session. This kind of care is what I appreciate the most from her. Thank you Javis!

G.C, CA

Sciatica

I went to see Dr. Lau for a pain in my left leg caused by Sciatica. I've tried traditional physical therapy before, and although it eventually eased the pain temporarily, the treatment was painful. I've had 5 sessions with Dr. Lau and the pain is gone and the treatment by acupuncture is not painful in any way.

S.C. Cuevas, Santa Clara, CA

4 year-old kid's chronic cough for months
My son had coughed for months, especially in the evening and early morning. I brought him to Dr. Lau after a friend's recommendation. Dr. Lau massaged his ears and also his abdomen, then put about 6 ear seeds in both of his ears. Dr. Lau asked me to massage those pressure points every evening before the bed time. I did that just for two days, my son's cough was magically gone! I truly thanked her for the treatment. Dr. Lau is very kind, very patient and precise. I strongly recommend her to anyone who is seeking traditional Chinese acupuncture treatment.

S.Y. Santa Clara, CA.

Back pain, Shoulder, arm and wrist pain, Indigestion, Acid reflux, Poor appetite, Stress

My shoulder, arm and wrist was in a lot of pain. As a preschool teacher, it is very important that I use my arms. My shoulder, arm and wrists were in pain for a couple of months.I was very depressed, for this affected how I performed at work. So I met Dr .Lau and when we met it was very satisfying. Even just talking to D r.Lau was very relaxing. The environment is quiet and peaceful. Dr .Lau is also very easy to talk to and there is a sense of calm energy. From this sense, I was immediately able to trust Dr.Lau. We talked about my symptoms and got my treatment. After 2 treatments all the pain was gone. Dr.Lau is extremely honest and cares for the patients genuinely. She treated me like a family member. Dr.Lau works with both physical and mental pain. She helps you mentally relax and teach you how to mentally relax, then she treats the physical problem. I believe this mental relaxation helped with the fast recovery. I highly recommend seeing Dr.Lau for any type of problem.

Jenny. K. Saratoga, CA

Insomnia, stress for more than 10 years

Dr. Lau is a very attentive, astute and patient doctor who cares for her patients. I am still surprised by her diagnostic techniques which reveal even minor conditions that I haven't spoken to her about. She is a very resourceful person and you can be sure that she will work out a treatment and schedule that caters to your needs. Her treatment has helped me in getting much better sleep and lower my stress levels.

L.Y, CA

Post-stroke

I am a 52 year old woman who just had a stroke and lost total movement of my left arm. After being discharged from the hospital I went to see Dr. Lau for possible acupuncture treatment. After the 1st treatment I started seeing immediate improvement in my left arm. After about 6 treatments I now have 90% use of my arm. Dr. Lau is very professional and caring for her patients. I will continue to see her for my herniated disc and sciatica in my back and meniscus tear in my left knee. I highly recommend her to everyone.

Mary, San Jose, CA

Sciatica, runny nose, fever, flu, cough

I have known Dr. Lau for a few years. I found her to be a very detail oriented in her service toward the patients. She is a very caring and lovable doctor from whom you really want to get treatment. Unlike others, she has a loving heart and a genuine care for her patients. Even after the treatment she will call for the follow up consistently. I started seeing her with runny nose and some low back pain. At first, I thought that it was very hard to treat, and it would take long time. However, after three treatments, the pain was gone. I am back to pain free, and thanks to Dr. Lau's magical touch. Moreover, as for my runny nose during winter season, it's harder to treat in my imagination; however, after a short period of time, Dr. Lau is well able to cure me. Now, I seldom have runny nose. I am just amazed that she can do such an excellent job, and her genuine care for me after the treatment is just awesome. I would recommend Dr. Lau to all my friends and colleagues. I also had my husband seeing Dr. Lau, and now his skin is much better than before. Even my little daughter loved Dr. Lau's cupping on her back when she had cold. To my amazement, my daughter just loves to see Dr. Lau. And Dr. Lau makes her feel very comfortable and special. Sometimes, she asks for Dr. Lau's cupping even when she is well. And Dr. Lau knows how to deal with her in a friendly and warm way.

J. C. Sunnyvale,CA

Headache, Insomnia

Dr. Javis Lau is a very caring and effective doctor. She cares about her patients and will collect all the detail information to review so as to provide the proper treatment. I have visit Dr. Lau because of my headache and insomnia. I am now sleeping better and will continue to go to Dr. Lau to improve my overall health. I would definitely refer Dr. Lau to my friends for treatment with no doubt.

Alice, San Jose, CA

Diabetes, Hypertension

Javis is a very professional, passionate, and caring acupuncturist. She always puts her patients first, and that itself shows quality. I have been seeing her for treatments for the past 3 months and I find that every time I finish a treatment session, I am more energetic than I was before going in! I highly recommend Javis because not only is she a very compassionate person, she is also very accurate and precise in her treatments of her patients' problems and needs.

C. L., Santa Clara, CA

Testimonial from a colleague

I have been working as a TCM doctor in Taiwan more than fifteen years. I met Dr.Lau at Doctoral program of Oriental medicine at Five Branches. While the first time I met Dr.Lau, I already feel that she is an exceptional doctor with intelligence and caring heart. I am also touched by her enthusiasm and love toward Chinese medicine and others. Whenever I need help, Dr.Lau is someone I can depend on. Her goal for each of her treatment is to cure her patients within the shortest time with the most effective gentle method. She never stops searching the most effective treatment for her patients. Her treatment and caring doesn't end at the visit because she often has follow-up with her patients to see how the patients are responding to her treatments. She always has a lot of miraculous healing stories to tell. For example, her post-stroke patient was miraculously improved 70-80% one day after first treatment, her Shingles patient was cured completely within 2 treatments, most of her low-back pain patients were cured with one treatment, and so on. Among all the TCM doctors I met, Dr.Lau is indeed a gifted TCM doctor. It is our treasure to have Dr.Lau in this field. I won't refer any other TCM doctor to others, except Dr.Lau.

仁心仁術 妙手回春

Hsu Chun Hua, Taiwan TCM doctor

Some impressive cases treated by Dr.Lau:

Many successful cases on sciatica, low back pain, neck pain, shoulder pain, knee pain, carpel tunnel, tennis elbow.

Sudden blindness for at least 6 months, got cured with 3 treatments.

Shingles got cured with 2 treatments.

Severe skin disease with severe itchiness was greatly improved with 2-3 treatments.

Post-stroke patient couldn't speak coherently and couldn't understand speech was greatly improved after 2rd treatment.

Fever was immediately gone right after an acupuncture treatment.

TMJ

Bells palsy

Tinnitus

Anxiety

Infertility: A few weeks after one treatment, the patient was pregnant.

Chronic migraine for 30 decade: Patient was free of headache after 2-3 treatments.

Severe frozen shoulder can't moved

Leg cramp for many years was gone after a few acupuncture treatment

Allergy